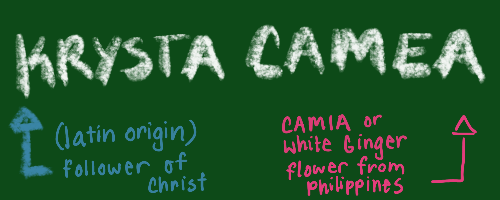 Click here to view the My Language Story video
Before starting my language story, I need to explain how my name represents the blend of two cultures, especially coming from my parents who came into the United States as immigrants. Krysta Camea is my full name but people call me Camie.
At first, I wonder why she chose my name after a flower. While sharing her story, she mentioned the name represents the flowers she used to grow from her childhood home from the Philippines. Camie, the nickname, was developed because I was also named after the first car my parents bought when my dad and sister moved into New York City. It was a 1993 Toyota Camry and I was almost born inside it during a winter storm.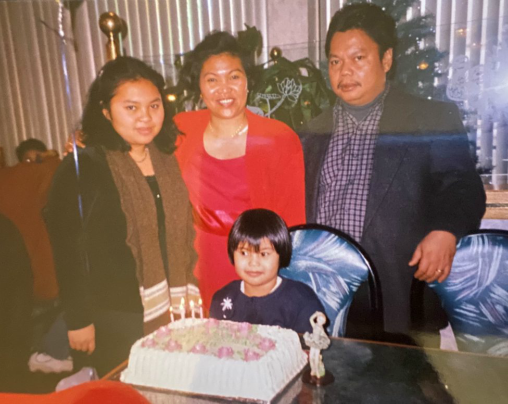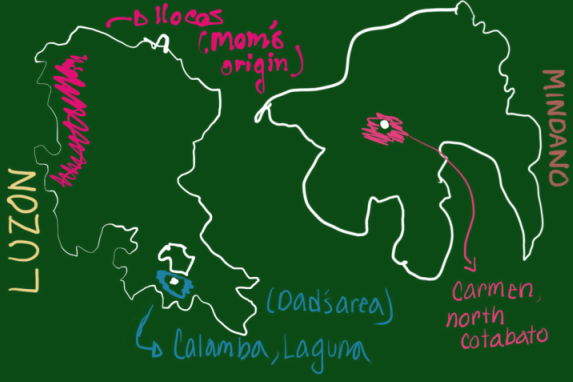 "I remember always been scared in speaking…When I was a kid, my parents told me I had trouble talking or speaking. I wouldn't make any sound and if I did, it was me making my own sounds, like if I was speaking my own imaginative language."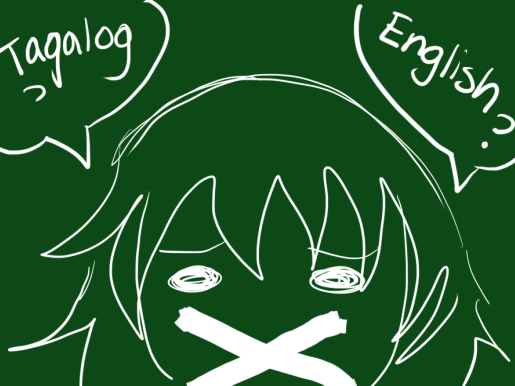 Fall 1997, I was three years old entering Albert Einsteins School of Medicine under Montefiore Medical Center, a hospital my mom has been working since 1992. This started the journey of me taking Speech Therapy. It was soon realized the reason I had a delay in speaking because of the exposure of different dialects at home. This makes total sense since my mom and dad speak the main dialect of the Philippines which is Tagalog, while my mom would speak to my Lola (Grandma in Tagalog) in Ilocano.  Since taking Speech Therapy, I noticed I was more prominent in speaking English rather than Tagalog. This delayed me in learning the native tongue of my parents.
Although I didn't learn Tagalog at an early age, it's still a bit of a struggle for me to learn it, especially since my parents never really focused it with me while growing up. I do pick up a lot of catch-phrases or common phrases my family will exchange and it became natural for me to speak it. To this day, I am still learning the language slowly but I know from experience working ELLs and others, we are all language learners. We all learn differently but eventually, we can succeed in doing that.